April 30th, 2008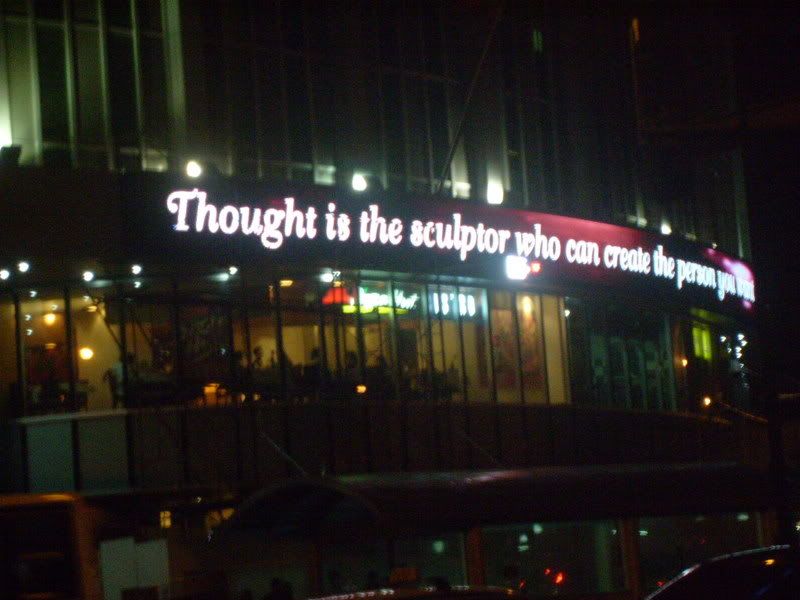 A giant electronic ticker above Starbucks Insular. That's on Ayala Avenue corner Paseo de Roxas.
I first noticed it yesterday when the shuttle I was on stopped right at the intersection. I was amused especially that it flashed only good news and inspiring quotes. These messages were mixed with ads promoting the Philippines.
This area is right at the center of Makati Central Business District. I hope it will be used wisely like a tourism campaign.
Check it out!
Billboards
|
Comments
April 28th, 2008
Welcome to On the Streets!
On these pages, I will be featuring various and sundry scenes or happenings I will witness on the streets of Makati, Paranaque, Manila, Quezon City, and all other cities/towns in the Philippines.
I hope through this blog, you will get to see the real Philippines, visit the country, and learn all things bright and wonderful despite the seemingly chaotic existence.
About the Blog, Uncategorized
|
Comments