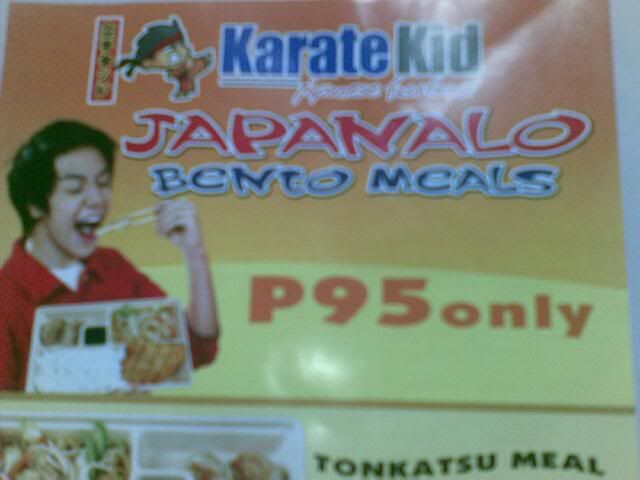 On my way to the office this morning, a lady handed me this flyer. Karate Kid is now on KPMG building, Ayala Avenue, Makati.
From the flyer, they have affordable bento and other Japanese meals and drinks. Plus they had delivery service!
So, this Thursday, my officemates and I will most likely try the resto out. 😉
We did and when we opened the Tonkatsu Bento, this is what we found:
so unlike from the photo, especially the tonkatsu, in the flyer and the taste is so-so (._.)
Click HERE for another resto on KPMG building, Ayala Avenue.