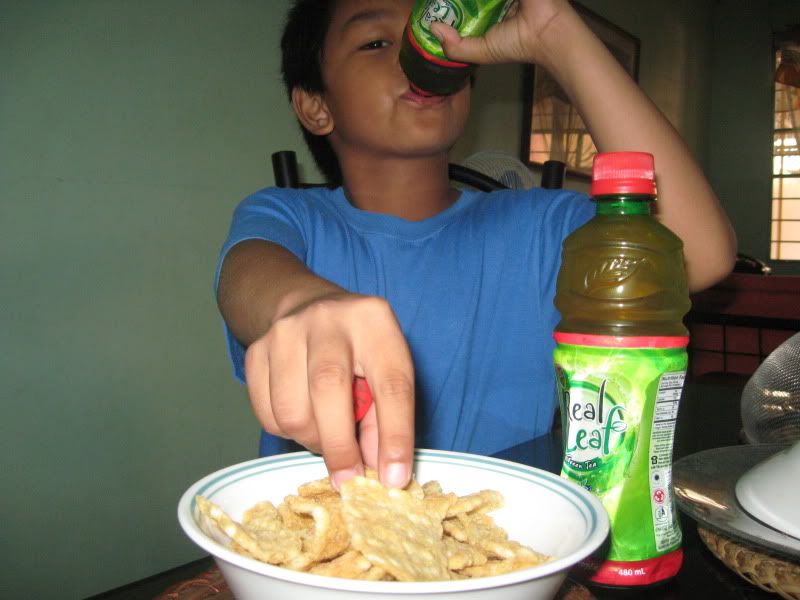 It was my son, Gabo (in the picture), who actually introduced us to Real Leaf. He came home one day from school and happily shouted, "Mom, I have a new discovery!" (This is our household expression when any one of us discovers something—may it be food, drink, game, show, etc.) And showed a bottle of Real Leaf. "You should taste it. It's yummy!" He then poured each one of us a 1/4 cup.
Real Leaf is yummy indeed. It is unlike the other iced tea drink in the market. It is more savory, and you can taste real tea in it. It is also made healthier because it is green tea.
Since then, it has become a regular drink for us. We love the honey apple flavor! It is best paired with our favorite nachos or chips. TV and board games time are never complete without a Real Leaf drink and our fave play chow. 😉
Real Leaf Green Tea is made from 100% whole green tea leaves that's naturally packed with Theanine, and has a delicious hint of fruit and honey. You know it's good for your mind and body.