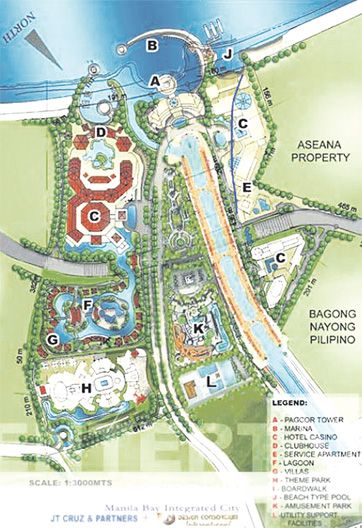 The 120-hectare integrated casino and tourism hub that is being contructed in Manila Bay is envisioned to boost the gaming industry in the country. Dubbed as the Entertainment City, it will make the Philippines the next market to watch that will overtake those in Las Vegas and Singapore, as indicated in a research report by Citi.
Already there are about 40 casinos in the Philippines and if you are looking for a party casino, then these are highly exclusive slot machine VIP clubs, sure to meet your needs and then some . The Philippine Amusement and Gaming Corporation (PAGCOR), a government owned and controlled corporation, operates most of these casinos. In 2011, PAGCOR reported a revenue of P36 billion. It hopes to increase this revenue in the years to come.
While many oppose such projects, casinos and other gaming hubs can boost the economy, being a big revenue resource. Being an entertainment hub, it can attract tourists just like in Las Vegas. It's what's happening now at Resorts World Manila. People go there not to gamble but to shop and dine, watch plays and see movies. Gamblers gamble, others enjoy the entertainment. It can provide jobs as well. And jobs mean provision which gives people a decent life.
Some Practical Tips 
Bring a watch – Most, if not all casinos don't have clocks in the gaming area. I guess so that gamblers won't know the time, and would just play on.
Know the essential areas – These are the restrooms, the restaurant, the area where you can cash out your chips. Often these areas are located in the innermost parts of the building where going to and fro would make you pass by other gaming areas or gaming machines. If you know the reason for this, then you'd know how to avoid the temptation of playing again, if you feel you've had enough.
Be a wise player/casino-goer – In gambling, there is such a thing as adrenaline pumping techniques, where you get those near-wins. So you tend to play on some more and win a little. But you want more, so you play again. Know the signs and know when to quit. There also those freebies who would make you stay longer in the area and keep you there.
Avoid alcohol – Obviously, you wouldn't want to be drunk while playing.
Play with a budget in mind – Let's hope you stay sober and sane to stick with your budget.