May 21st, 2008
Signs are everywhere that texting is the new technology:
1. the SIM cards have become super cheap at Php35.
2. all unlitext or alltext promos for only Php10 you can have 100 text messages for free
3. loading pre-paid accounts through ATM cards or credit cards
4. share a load and pasa load through cellphones
5. loading from your suking tindahan

6. and now this: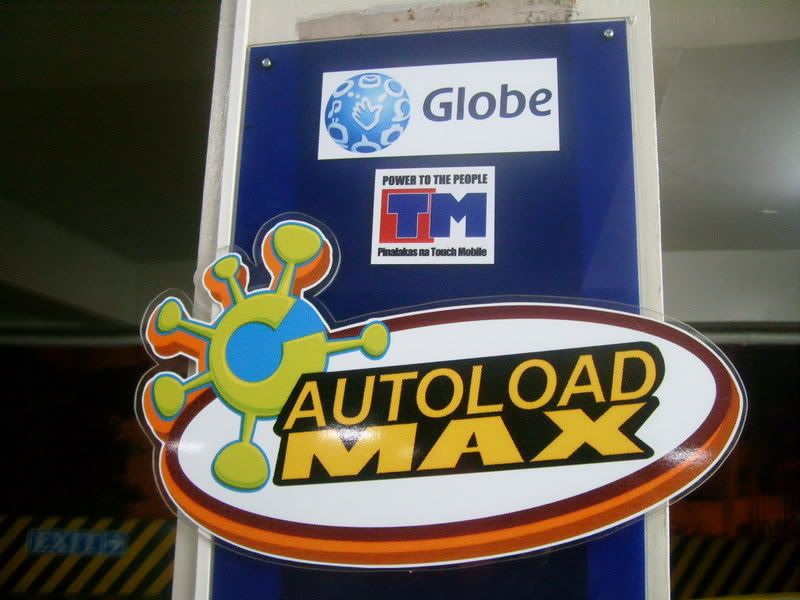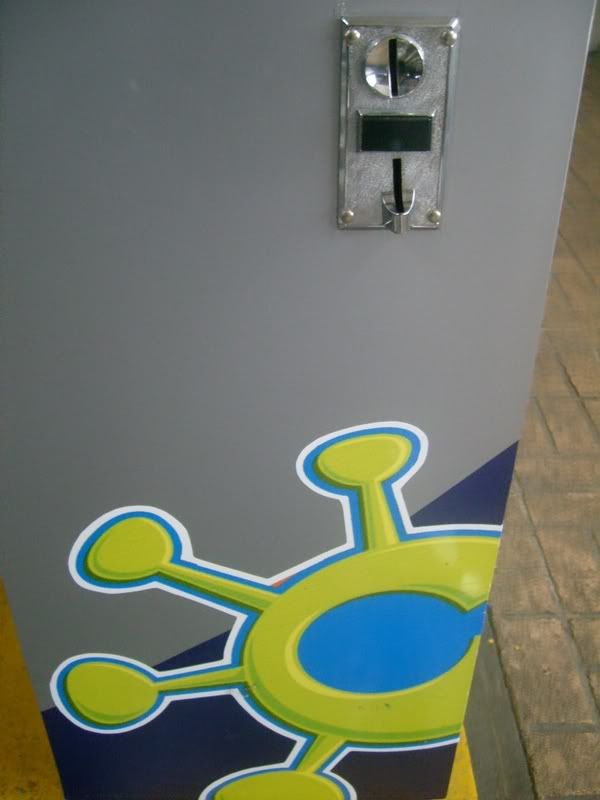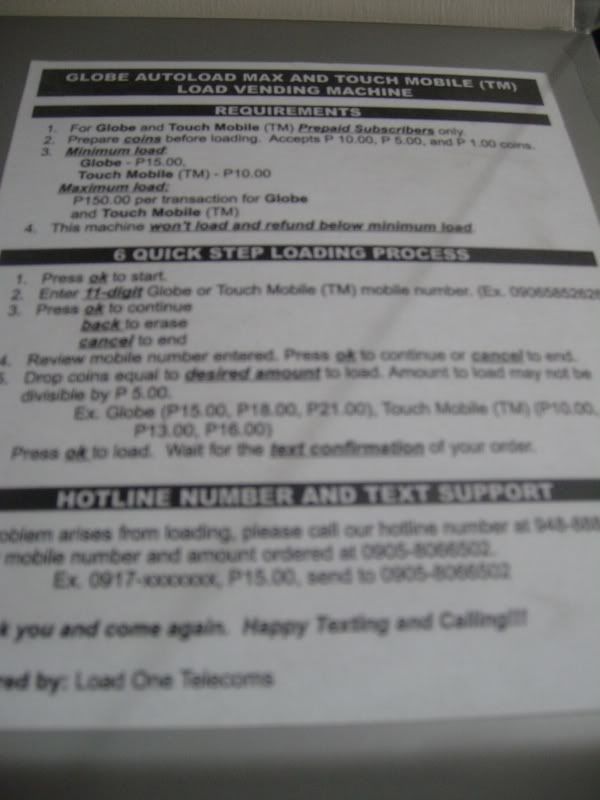 Loading has definitely been made easy through it.
These machines are found in the De la Rosa Car Park, Makati.
Automated Machines, Globe Telecom, Marketing
|
Comments