September 17th, 2008
Sentro's lunch delight was the perfect fare for three good friends. Yesterday, my good friend Leslie treated me and Agnes to a birthday lunch. Initially, we were undecided about having it at Haiku or Sentro, all in Greenbelt 3.
We opted for Sentro. We gobbled down these yummy food.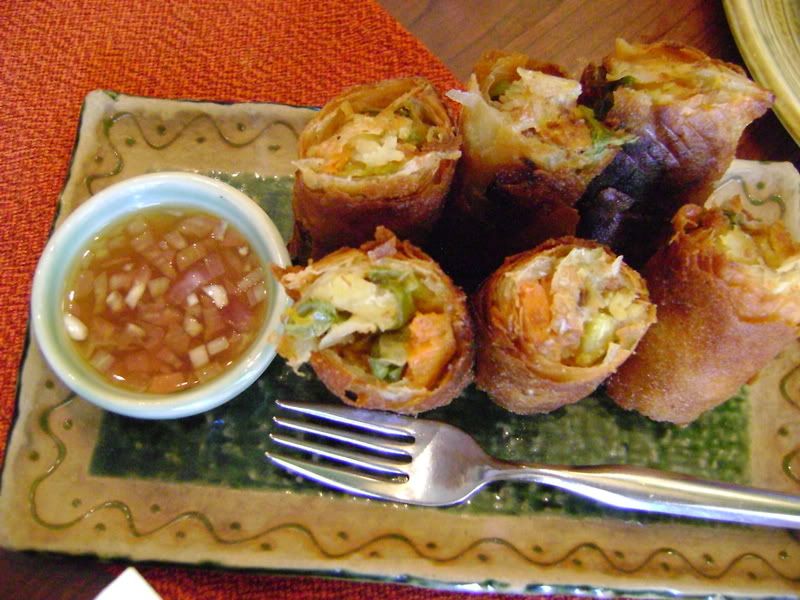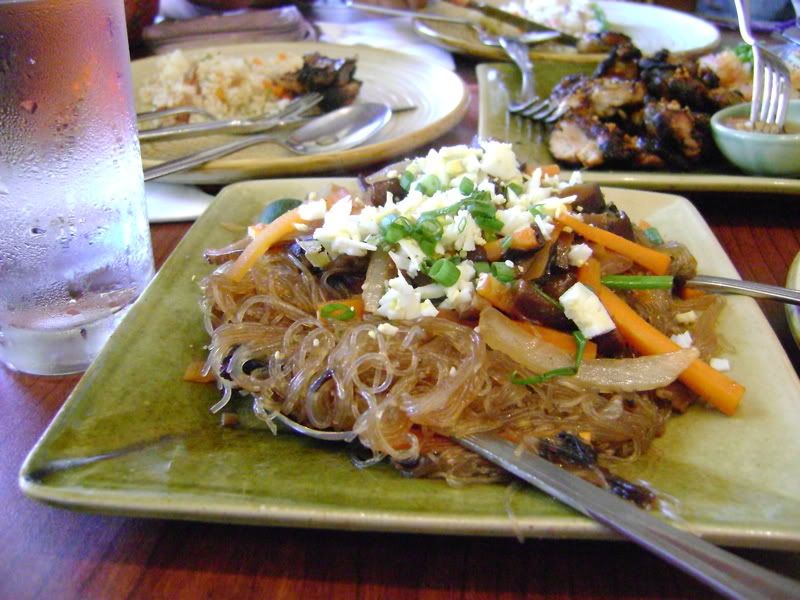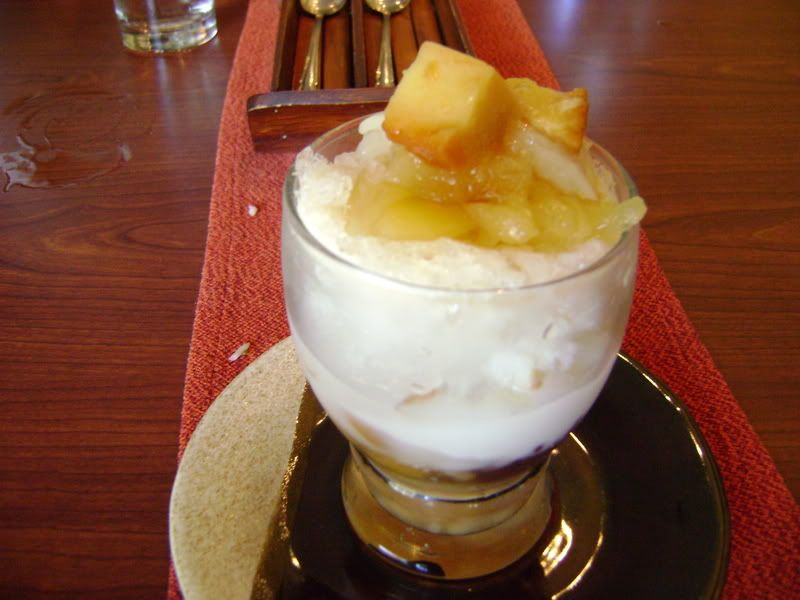 The vegetable rolls were not as expected—there was something about its smell. We suspected it was because of the oil. A waitress went to our table to ask how we were doing so far, and Agnes told her about the rolls. She apologized and excused herself. About a couple of minutes after, another lady, this time the manager came and said that she heard about the rolls, and so politely asked permission to take the rolls back to the kitchen and have them checked.
Much later, she came back and told us that the rolls were freshly cooked, and that their chef used fresh oil. But, if we really didn't like the rolls, we could order another dish to replace it. In any case, she added, "we won't be charging your for the rolls."
We didn't get another one because we thought our order was just enough for the three of us. But now as I recall, yeah, why didn't we, I wonder? Perhaps we were too engrossed with our chat. From then on, the waitress would then keep on checking on us and asking us if we would like another order.
The glass noodles were the best! The halo-halo was so so, and so were the other dishes. We've had better dishes the last time we were there though. So maybe we just happened to pick out their not-so-good ones.
Overall, Sentro's lunch was a delight. After all, the conversations and friendship were far more important than any food or place.
Happy birthday again, Leslie! I wish the wish you wish!
Food Strip, Friendship, Makati City
|
Comments