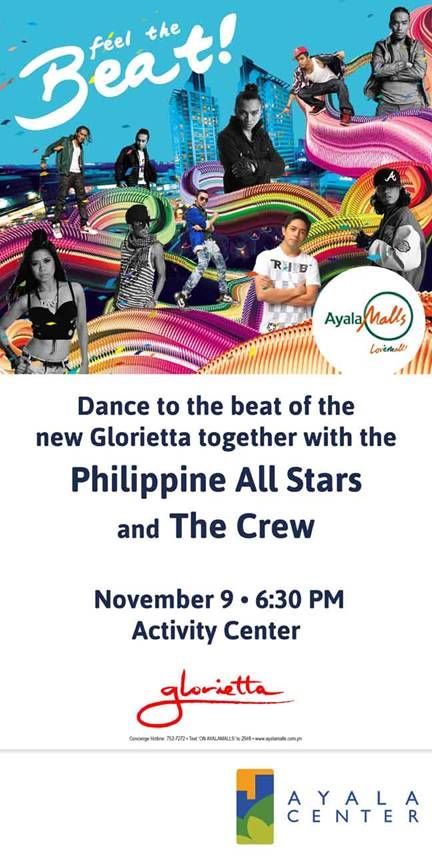 If you are an A-Card member, then you can get free seats to this event.
Here's how:
The first twenty-five (25) Ayala Malls A Card holders to reserve seats by calling the Glorietta A Card Hotline at 752-7324 are entitled to two (2) seat stubs. Seat reservations will only be accepted beginning today November 8, 2012 at 3:00 pm.
When reserving seats, Ayala Malls A Card Holders will be required to give his/her Ayala Malls A Card number for identification and mobile number where a text message will be sent regarding the confirmation and the details of the seat reservation.
Present Ayala Malls A Card and confirmation text at the A Card Concierge located at the Glorietta 3 ground floor (near Tag Heuer), tomorrow November 9, 2012 at 10am to get your stubs. The presentation of Ayala Malls A Card and confirmation text will be strictly implemented.