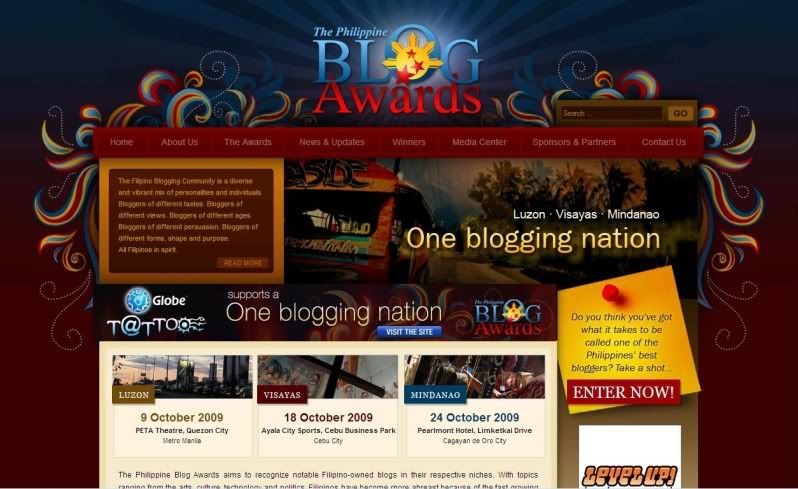 This year, The Philippine Blog Awards organization truly lived up to its theme, "One Blogging Nation" by recognizing bloggers in Luzon, Visayas, and Mindanao. For that, my congratulations!
I greeted first the winners in Luzon. Now it's time to greet the winners in the Visayas and Mindanao.
I checked out their blogs, and they all deserve to receive the awards.
Here's to more successful blogging years and industry in the Philippines!